A translation of this post from Digimon Tamers lead writer Chiaki Konaka's Digimon Tamers 2021 Blog, from May 5, 2021, regarding the Digital World as depicted in Tamers.
---
I'm going to take a bit of a break here. I'll be putting in my tweets I made earlier about the third part, the arc where they go to the Digital World.
I'm writing this blog from the perspective of someone putting the whole series together.
My role was to make adjustments to all of the elements that the individual writers were boiling up, and there were also things that I'd have to anticipate in advance.
Tamers spanned a year and was divided into roughly four parts, so in certain ways, its structure was relatively easy to understand.
Digimon Adventure and 02 both had a large handful of episodes that were set in the real world, and, personally speaking, those episodes conversely left a much stronger impression on me. For that reason, Tamers is fundamentally set with its core being unmistakably set in the real world.
However, when you try to apply too much realism to the idea of Takato and the other humans going to the Digital World, it's probably not going to feel like an anime for kids anymore. We really needed to have at least some kind of fantasy element as a springboard.
Also, I didn't want them to be able to go and come back in a casual manner. For this particular series, it was of utmost importance that they gather the necessary determination and go to the Digital World based on their own initiative.
I'm not personally very interested in things like other wolrds. That's why the series turned out like this, but I was really lost in thought about how I could depict the Digital World, an absolutely necessary element of Digimon anime, in Tamers. No matter how I messed with the scripts, nothing came to mind. I'm an unusual kind of writer who first writes my scenarios when I have a proper image in my head, so I came up with it based on the thought process that I've written below.
I think it was around the time I wrote for episode 7 that I started fussing about the idea of the Digital World. I was making preparations for it that early, but once the series started broadcasting, the viewer ratings ended up being lower than the prior series after all. I'd been planning to have the Digital World arc come into play starting from episode 27 (the third cour)1, but there was a very strong request to hurry it up (it wasn't from the TV station, and it wasn't from the Digimon planning department).
During the second cour, while the characters were becoming aware of their own positions as Digimon Tamers, the difficulty of having to fight in the midst of the public started to emerge (in terms of drama, it was quite delicious), and all of the Deva enemies had their own uniqueness and the drama was coming together beautifully, and, originally, I wanted to have them do this for a little longer (in particular, the way they cooperated in episodes 17 and 18 was really so much fun), but the Digital World arc was brought back 3 episodes ahead of schedule and started from episode 24. I'm grateful to Producer Seki2 for fighting back for us as persistently as she could.
Chiaki J. Konaka
@yamaki_nyx
The "Digital World" in Tamers has the same name as the one in the prior series, but it's been repeatedly stated that it's actually defined as the network itself, rather than a separate world…This conceptual diagram from konaka.com is naturally modeled on the world of the Internet that existed at the end of the 90s.
February 25, 2018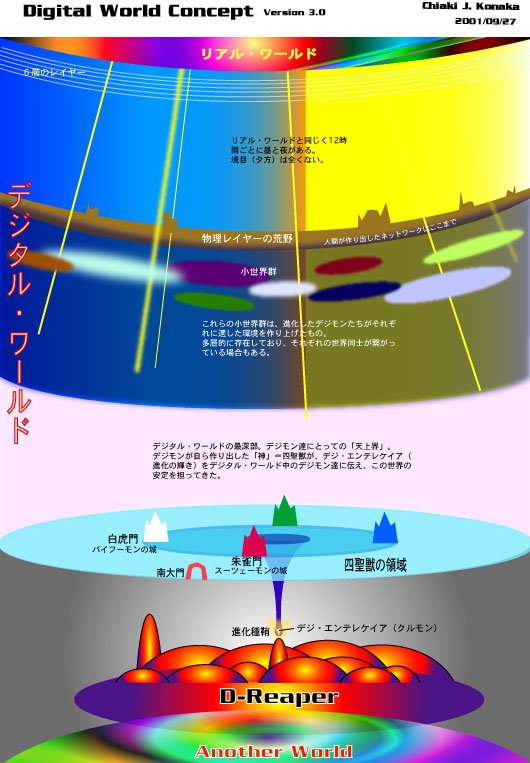 Chiaki J. Konaka
@yamaki_nyx
In lain3, the Internet was referred to as the "Wired". In the first epsiode, Layer:01, the Wired was crossing over with the "afterlife". This was not a separate world, but an attempt to express the unreal world being back to back with the real world. After that, as the Layers continue on, its aspects become completely different.
February 25, 2018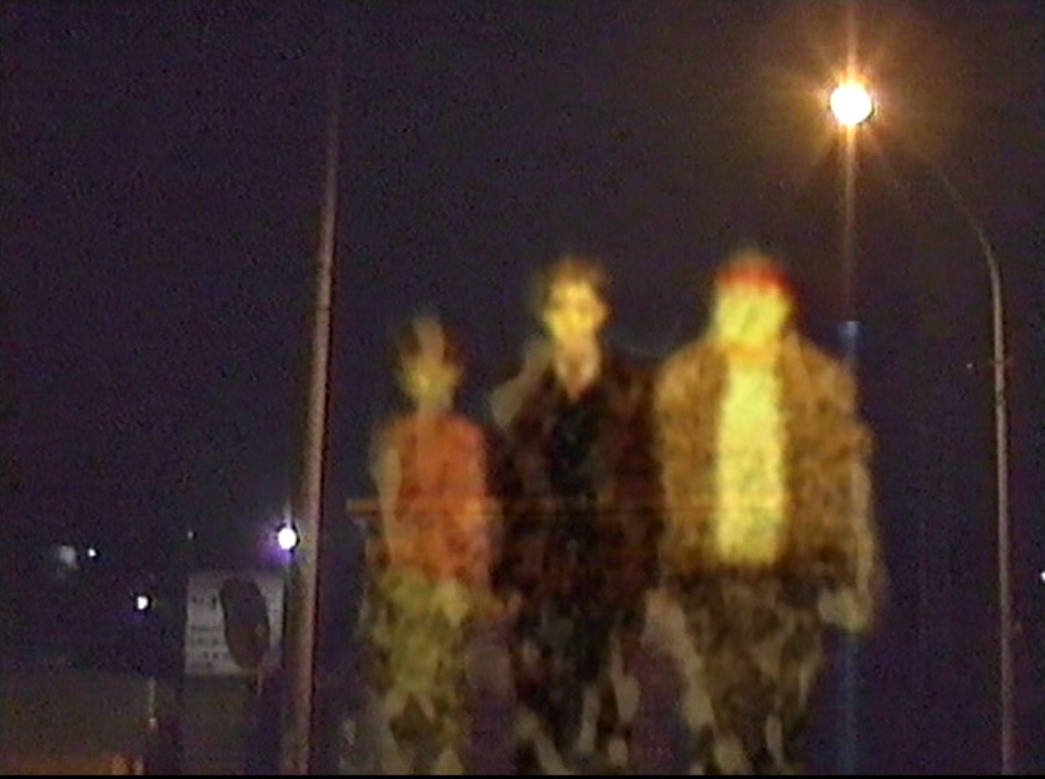 Chiaki J. Konaka
@yamaki_nyx
From the time of planning and development, the idea they'd go to the Digital World in the third cour was a matter of course, but I was worried about how to express the Digital World in a way unique to Tamers. I have misgivings about the fact I introduced such abnormal expressions into a Toei work, which normally has a tight schedule.
February 25, 2018
Chiaki J. Konaka
@yamaki_nyx
Kaizawa-san4 and Kakudou-san5 were able to introduce their own unique visual expressions for the individual episodes that they produced themselves, but I needed something that would be emblematic of the series itself. After consulting with Shinji Aramaki-san6, I came to the solution of an image of a wilderness where a sphere of the Real World floats in the sky.
February 25, 2018
I didn't describe this in enough detail. Kaizawa-san and Kakudou-san were unique among Toei Animation directors at the time in that they would even make their own footage themselves using 3D software, and there wasn't anyone else like that.
Chiaki J. Konaka
@yamaki_nyx
Here, the area where Takato and his friends first arrive is called "the wilderness of the physical layer". In Western dramas, the wilderness would have withered shrubbery becoming spheres and rolling around. As if following that, dust packets roll around in the same manner. The concept was that if you were to dive in deeper from this layer, each small world would expand in its own way.
February 25, 2018
I'm really grateful that he was able to come up with such a great idea of having the real world look like a sphere in the sky. It may be a bit intuitively difficult to understand, but it's the kind of idea that acts as the inverse of the Hollow Earth theory.
That said, I apologize for causing so much trouble for the digital compositing team (the equivalent of what would be the shooting + special effects department for filmed works)…
Chiaki J. Konaka
@yamaki_nyx
However, my struggles might have just been unfounded fears. The depiction of the inside of Hypnos was a creation of series director Yukio Kaizawa, and the art designer Yoshito Watanabe, with no particular thoughts given by myself in anything more than stage directions.
It has a slight sense of overly cutting-edge technology outside the reach of the average person, but it was the best way to depict them monitoring extraordinary situations.
February 25, 2018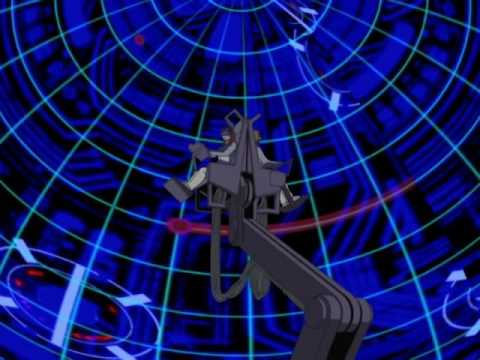 I'm going to take out a few unrelated tweets and continue.
Chiaki J. Konaka
@yamaki_nyx
I probably come off as someone who makes settings that are a bit difficult to work with, but in fact it's actually the opposite. I wanted to make sure the story had as much freedom as possible, so I wanted to remove the restrictions that came with unique "worldbuilding". There's difficulty in giving things with "worldbuilding" their own uniqueness, and I don't want to be bound by things like rules set in place by that kind of "worldbuilding".
February 25, 2018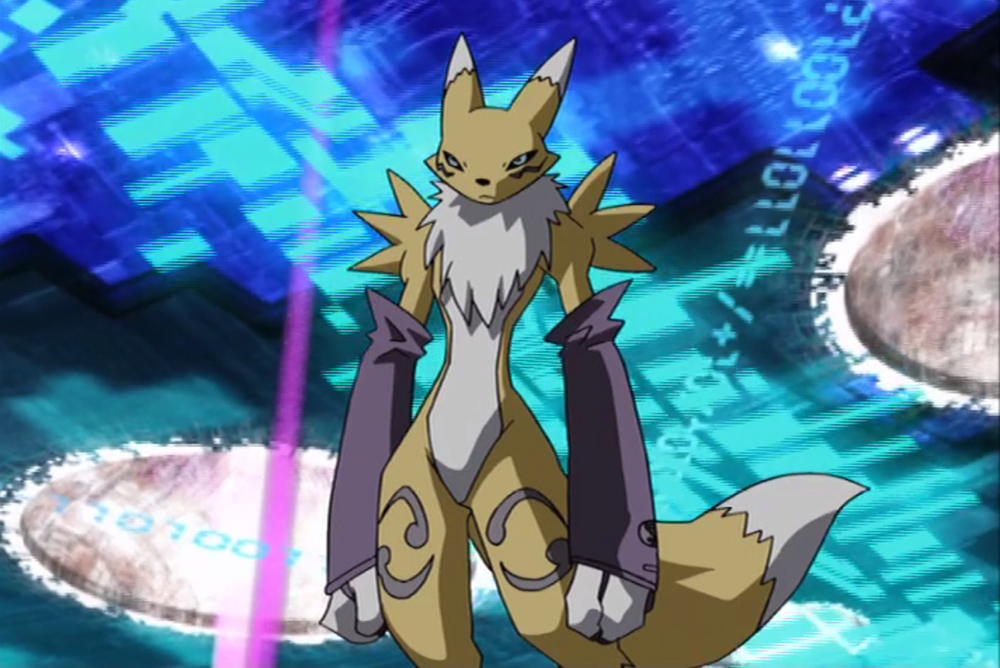 Chiaki J. Konaka
@yamaki_nyx
So I made the Digital World into the network itself. The fact that Digimon die is also because, in every aspect, it's just another extension of reality. Even though Digimon were originally AI programs that came from games developed by the Wild Bunch, they evolved independently on the Internet and gained their own ego.
February 25, 2018
Chiaki J. Konaka
@yamaki_nyx
When Dolphin and the others were brought in, they were initially confused and unsure how to grasp the situation, not because they were incompetent, but because Digimon evolution had far surpassed their expectations. And the four Digimon that had evolved the fastest ended up rebelling against their creators, humanity, and tried to become gods themselves.
February 25, 2018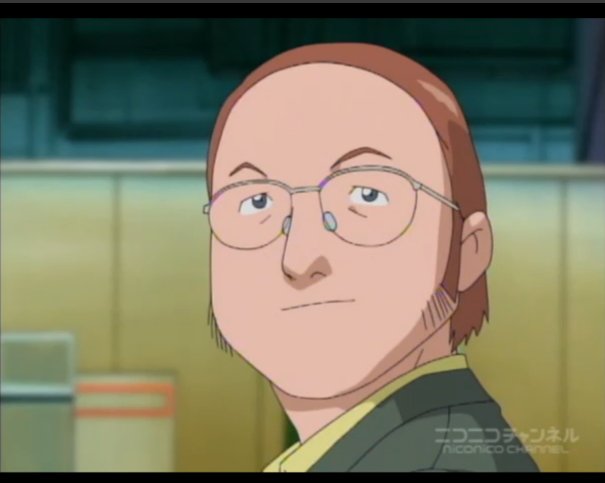 Chiaki J. Konaka
@yamaki_nyx
As you may have seen from the conceptual diagram I introduced earlier, the path of Takato and his friends' adventure in the Digital World is similar to that of the "Inferno" part of Dante's Divine Comedy. The depeest part of the Internet at that time is shown to be closed-in like a funnel. That was where the power to evolve Digimon, the "DigiEntelecheia", was being kept.
February 25, 2018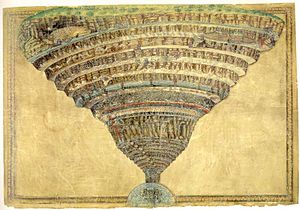 Chiaki J. Konaka
@yamaki_nyx
The Four Holy Beasts not being on the same page was something that came to me while I was thinking "why did they turn the DigiEntelecheia into Culumon?" In terms of big-name stories about confrontation, I was particularly thinking of Showa-era7 works with accomplished actors such as Shin Saburi or Taketoshi Naitou, such as the Satsuo Yamamoto movie Annular Eclipse8.
February 25, 2018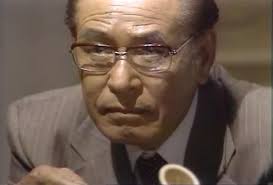 Chiaki J. Konaka
@yamaki_nyx
Well, this was the case surrounding Culumon as well, but there was some kind of power acting apart from the Four Holy Beasts and SHIBUMI, such as causing the Digimon to Realize and turning the Digivices into D-Arks. I came to wonder what this was, and ultimately came to the inevitable conclusion that there was some kind of unknown intelligent entity native to the network.
February 25, 2018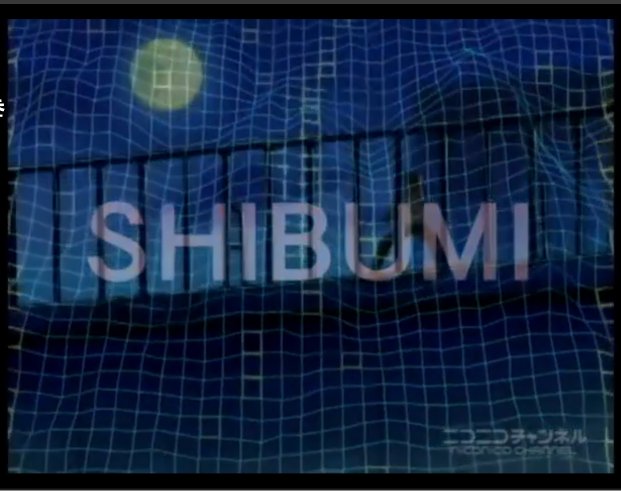 In short, I came up with the interpretation that there were "magical" events such as the card readers turning into D-Arks, and the depiction of pillars of light wasn't just a direction effect, but rather an entity or presence that actually altered reality.
Chiaki J. Konaka
@yamaki_nyx
Well, this was the case surrounding Culumon as well, but there was some kind of power acting apart from the Four Holy Beasts and SHIBUMI, such as causing the Digimon to Realize and turning the Digivices into D-Arks. I came to wonder what this was, and ultimately came to the inevitable conclusion that there was some kind of unknown intelligent entity native to the network.
February 25, 2018
Chiaki J. Konaka
@yamaki_nyx
It can freely move between the two worlds and cause magic trick-like events to happen. However, it can't communicate with humans nor Digimon — and the concept of the DigiGnomes made that feel convincing. Although, for some reason, the DigiGnomes even have their own Digimon cards.
February 25, 2018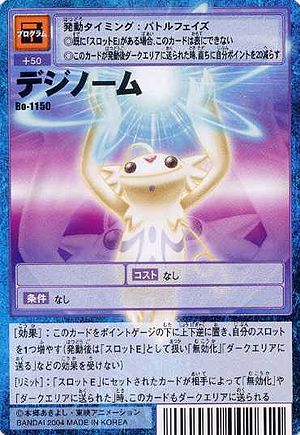 Chiaki J. Konaka
@yamaki_nyx
The DigiGnomes are named for "Digital Gnome", referring to the spirit of the earth among Parcelsus's four great spirits, but GNOME is also representative of the desktop environment for the X Window System (a Linux OS) that used to be as popular as KDE. I don't know about now.
February 25, 2018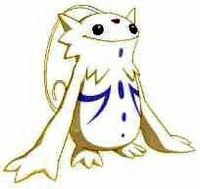 Chiaki J. Konaka
@yamaki_nyx
Their mischievous way of going about things is more like Puck than the Snow White dwarves. As I had an image similar to that of John A. Keel's theory of aliens being ultraterrestrials, I was surprised to learn a whole 20 years later at the recent Nico livestream9 that Kakudou-san's interpretation of Digimon in Adventure was also rather close to that.
February 25, 2018
Chiaki J. Konaka
@yamaki_nyx
But then, the connections between the Adventure Digimon, especially between the children and their Digimon partners, have a much stronger psychological connection than those of Tamers, so in the end, its perception and way of approach is still different from that of Tamers.
February 25, 2018
Chiaki J. Konaka
@yamaki_nyx
I wanted to provide an overview of the Digital World in Tamers, but it keeps getting deeper and longer, and so I'll leave it here for now.
February 25, 2018
---
Translator's notes